BIG KICK SOCCER CAMP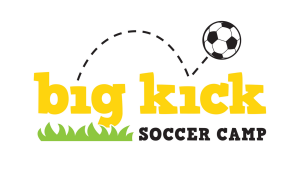 Each Summer, River Ridge holds a series of soccer camps that we call Big Kick. Kids ages 4 through 5th grade learn the basic skills of soccer like dribbling, shooting, passing, and teamwork. But more importantly, they each hear the Gospel presented in a way that makes sense to a child.
The whole church pitches in by inviting friends and neighbors, coaching teams, or serving on the work crew giving out snacks and drinks.
River Ridge has the awesome opportunity to reach kids for Jesus and have a great time teaching some soccer skills along the way. No previous soccer experience needed, just you!
Big Kick 2021 will be
June 7-10
at River Ridge Church Charleston campus,
Monday-Thursday
nights from
6-8pm.
REGISTER NOW!
Registration for Big Kick is currently full.