WEST SIDE INITIATIVE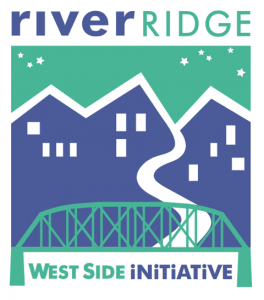 The Great Commission extends to the ends of the earth, but it always begins at home. God is using River Ridge to bring hope and joy to the West Side of Charleston. We partner with the Second Avenue Center providing homework help and meals. We also partner with Midian Leadership, a ministry dedicated to developing community leaders through education, family, faith support and sports programming.
STATISTICS
Median income of $16,005
36% of families live below the poverty level
Only 22% of kids are raised in a two-parent home
30% of families receive food stamps
Over 50% high school dropout rate
West Side Elementary has the lowest test scores in the county
"The biggest challenge that many kids on the West Side face is their home life. A big part of the solution is adults who are willing to love and care for kids on a consistent basis in the name of Jesus." – Reverend James Ealy
"The West Side of Charleston is very unique. It is the part of Charleston that needs the most financial help, the most mentoring help and it needs male role models more than anything. It needs you." – Danny Jones
Homework Buddies Program - Lean more!


---

Second Avenue Center
The Second Avenue Center has been providing a safe place for elementary students on the West Side of Charleston for decades. Homework Buddies help the children with their homework, after-school care and mentoring. Meal Teams provide dinner several times a week to ensure the children are fed a warm meal before returning to their homes. In addition, River Ridge also helps with upkeep and maintenance of the center as well as volunteering to help with a wide variety of community events from block parties to food distribution to fundraisers to funerals.

If you would like to get involved, please contact our West Side Initiative Director, Betsy Shaak, at
.
Meal Teams
River Ridge provides sit-down dinners for the children at the Second Avenue Community Center. This ministry ensures that children receive good dinners each night. Sit-down meals will be served on Mondays & Wednesdays. Volunteers are needed from 4 - 5pm.
Midian Leadership Project
The mission of the Midian Leadership Project is to develop community leaders through a combination of educational, family, and faith support anchored in sports-related programming for adolescents.
In early 2021, Midian purchased a building to serve as the hub for the ministry. As it is remodeled and becomes fully functional, it will be a place for middle and school students to come after school to find a safe space. The building will have a full-sized basketball gym, classrooms, and a lounge. Students will be able to get help with homework, play basketball, receive help for college planning, and be mentored.